Comedian Amy Schumer loves playing pranks on people, but you would never expect Schumer would play a prank on journalist Katie Couric. But, yes, she did, as she told Jimmy Fallon on The Tonight Show this week.
It seems Amy Schumer was at the Glamour Women of the Year Awards recently and ended up sitting at a table with Katie Couric. At some point during the evening, Couric's husband arrived so she got up from the table to talk to him, leaving her cell phone behind.
While she was gone, Schumer thought it would be great fun to text Katie Couric's husband with a message that was more than a little rude. From Couric's cell phone, of course.
Needless to say, Schumer's story about her prank on Katie Couric is as funny and outrageous as her stories always are. Watch the video below to find out why.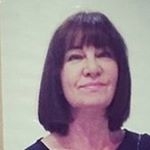 Latest posts by Michelle Topham
(see all)