Comedian Amy Schumer's latest movie 'Trainwreck' is getting rave reviews. So good, in fact, it has an 85 percent approval rate on the review site Rotten Tomatoes, and a large percentage of critics are raving about it. 'Trainwreck' stars Amy alongside Judd Apatow and Bill Hader. It was also written by her.
According to Schumer, who was on Late Night with Seth Meyers this week, she doesn't read reviews, as she's heard so many bad things about herself in the past, she's over them.
Related: Amy Schumer tells Seth Meyers it sucks living alone
Not that it helps much, as her friends just read all the bad reviews and then text her with the terrible things critics say, "Oh my God, I can't believe the Dallas Chronicle called you a stupid dump truck".
Helpful, right?
Watch Amy Schumer on Late Night with Seth Meyers in the video below. She's as funny and cute as always.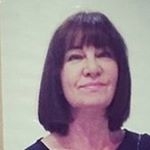 Latest posts by Michelle Topham
(see all)