Amy Schumer is doing the rounds of the late night talk shows this week, with an appearance already on The Tonight Show with Jimmy Fallon. Schumer also hit the fabulous Late Night with Seth Meyers where she kicked off her interview talking about her four Emmy nominations for her show Inside Amy Schumer.
The nominations even include one for Best Director for the '12 Angry Men' episode.
But, in typical Amy Schumer fashion, it wasn't just her delight at being nominated for four Emmys that made Schumer's appearance on Seth Meyers so great. It was also the funny story about why it sucks living alone that was the highlight of her interview.
That was because it involved Amy Schumer standing out on the street, pathetic and alone, waiting for someone to show up to help her zip up her dress, as she couldn't do it by herself.
Not being tragic enough, though, she and the woman she found actually had to wait to find another woman to hold the dress shut while the zipper was pulled up, as Schumer had gained weight and it was just too tight for her.
Watch Amy Schumer talking about why it sucks living alone in the video below. Isn't she just fabulous?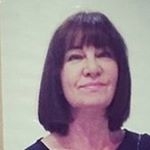 Latest posts by Michelle Topham
(see all)