Hahahaha — you can't really start an article about a new Amy Schumer video just uploaded to YouTube by saying anything else, as it's one of those videos that just makes you laugh the whole way through. It's Amy Schumer commenting on an interview her close friend Jennifer Lawrence gave recently and, as you'd expect from Schumer it's all more than just a bit tongue-in-cheek.
On Jennifer Lawrence giving advice to 10-year-old girls — "Always be nice. It's never not cool to just be the nice girl".
"That's really sweet," says Amy Schumer. "But Jenn is the meanest person I know. So that doesn't really apply. No, I think that's really good advice when you're 10, because that's the age girls are really mean, but Jenn has sent me so many hurtful texts…that make me laugh".
On Jennifer Lawrence being asked about her most annoying habit — "I get told I say sorry a lot".
Schumer's response? "She's never said sorry to me".
Of course, Jennifer Lawrence and Amy Schumer are best friends, and are currently working together co-writing a new movie that revolves around two sisters — one (Schumer) with her life completely together and the other (Lawrence) who is a complete mess.
Because they are so close, and because they know each other so well, videos like this funny offering from Amy Schumer slamming Jennifer Lawrence are even funnier.
The video was produced by Vanity Fair magazine as part of the promotion for their latest issue – featuring a beautiful, and very hot, photograph of Amy Schumer in a burgundy bustier on the cover. Watch it below.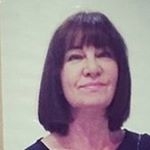 Latest posts by Michelle Topham
(see all)