Learn how to play Age of Civilizations II well with this video tutorial and game guides
If you enjoy playing grand strategy games, do not have a ton of money to spend on AAA games from Paradox Interactive or Firaxis Games, you might want to take a look at a new strategy game release on PC from developer Łukasz Jakowski — Age of Civilizations II.
Not only was Age of Civilizations II finally released this week for PC on Steam, it is also under 5 euros/dollars, and is a fun game to learn as the basics are quite easy.
But it is also quite challenging as you customize gameplay, get deeper into the game and either succeed or fail at diplomacy or military tactics.
That is why, if you really want a great shot at beating the game, this Age of Civilizations II tutorial from Łukasz Jakowski himself will help.
His game guide videos are also a necessity if you are going to be able to handle all the intricacies of this complicated but very cool strategy game.
Check out Łukasz Jakowski's Age of Civilizations II tutorial in the first video below. Below that, you will find  extensive game guides for Formable Civilizations, Tribes, Union, Rebels, Allies and Peace Treaties.
And yes, some of the game mechanics may have changed between the game guides' release and Age of Civilizations II itself hitting store shelves, but they are still well worth a watch.
You can pick up Age of Civilizations II on Steam now for just 5 euros. It is also available for Android and iOS.
You can learn more about the game, and keep up with developments, on the Age of Civilizations II website.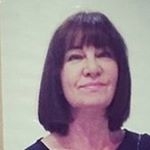 Latest posts by Michelle Topham
(see all)