One of the fabulous things about discovering Conchita Wurst is all the other amazing people she has brought into my life. After all, before May 10th, 2014 I couldn't have named an Austrian celebrity if my life depended upon it.
Now, however, there are quite a few I'm keeping my eye on. Austrians in the public eye who are creative, smart, interesting and, thank the Lord, speak English.
One of the people I have liked since I first saw him on screen is Andi Knoll. He is the guy who does the Austrian commentary for the Eurovision Song Contest every year. He was also featured in a documentary with the lovely Ms. Wurst, is a radio and TV presenter, and pops up here and there in videos on YouTube.
All in all a well-rounded presenter, who is great looking and very good at what he does.
So…..what is so fabulous about Andi Knoll?
A lot of things actually.
He is smart, funny, sweet, open-minded, has a lovely voice and, if my sense of him is correct (and I am rarely wrong), he's kind. Throw in his gorgeous looks, and Andi Knoll is one yummy boy indeed.
Plus, with Austria now being the host of Eurovision Song Contest 2015, I am guessing Andi Knoll will likely make at least one or two appearances on stage.
Let's hope so, as he always does the country proud.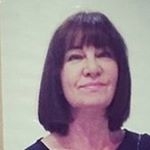 Latest posts by Michelle Topham
(see all)