Andras Kallay-Saunders on 'Running', Eurovision and how he established a music career in Hungary
In my Countdown to Eurovision 2015 today, I'm going back to look at the Hungarian entrant from last year's Eurovision — Andras Kallay-Saunders. Andras sang for Hungary but was born in New York to a Hungarian mother, a model, and an American father who was a soul singer and one of the best bass players in the world.
Andras spent 20 out of the first 26 years of his life in America, before moving to Hungary four years before to seriously pursue a singing career. It paid off for him as, only a couple of years after relocating there, he was representing Hungary at Eurovision.
Andras' song for Eurovision 2014 was the very popular 'Running', a song that was about victims of domestic abuse. Andras, and the song, made it to the final of Eurovision 2014, where he ultimately ended up in a very respectable fifth place.
Watch Andras Kallay-Saunders in an interview before Eurovision 2014 talking about his parents, his childhood, how he established his music career in Hungary, and why 'Running' is such an important song.
Then, of course, watch Andras Kallay-Saunders singing 'Running' live in the Eurovision 2014 final. And, yes, he gave a superb performance on the night.
Finally, if you like what you see (and I think he's fabulous), don't miss listening to the single Kallay-Saunders released soon after Eurovision.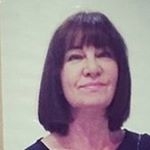 Latest posts by Michelle Topham
(see all)