The fabulous Andre Braugher was on Late Night with Seth Meyers this week, where he talked about why he decided to do comedy. His latest TV show, of course, is the action comedy Brooklyn Nine-Nine, and it's far different than anything he's done before.
Braugher said it was really nothing more complicated than he needed a change as, after 30 years in the business doing really intense dramas it was "all murder and mayhem, all confusion and turmoil, and I've had enough".
So he did Men of a Certain Age with its comedic elements, and started to really love the change, and then was asked to do a sitcom – Brooklyn Nine-Nine.
Now he says he's learned a lot from being on a sitcom, as it's a whole different feel that's allowing him to stretch his talents and grow in a completely different direction.
Don't worry either. Andre Braugher's talk with Seth Meyers wasn't all serious.
Meyers broached the subject of Braugher's co-star Andy Samberg as, apparently, Braugher had told him he was learning so much from him. Meyers found this hard to believe as, according to him, "Andy Samberg has more than 100 words for the male penis" (yeah, he did say 'male penis'). So, in one respect he found it hard to comprehend how Braugher, who is Julliard educated and an incredibly smart guy, could learn anything from him).
Watch Andre Braugher with Seth Meyers below and learn and laugh. And isn't he just amazing?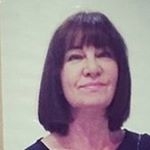 Latest posts by Michelle Topham
(see all)