Gender fluid model and actor/actress Andrej Pejic has come out as as a transgender woman in a Style Magazine interview and on her Facebook page this week. Pejic told her fans she has recently had gender re-assignment surgery so, from now on, will only be working in the modeling and film world as a woman. She has also changed her name to Andreja Pejic.
On Facebook, when talking about her gender reassignment surgery, Andreja said,
" I think we all evolve as we get older and that's normal but I like to think that my recent transition hasn't made me into a different individual. Same person, no difference at all just a different sex I hope you can all understand that."
Have to say, I get it completely. Like many people struggling with gender issues, Andreja Pejic has obviously been trying to figure out whether she felt more 'right' as a man or a woman since she realized she could choose to be one or the other, if that's what it was that felt right to her.
She finally made her decision, had the gender reassignment surgery and, from what I've heard and seen so far, she seems exceptionally happy with her choice.
Good for her, is what I say and, yes, a very brave decision to go public so soon afterwards. But, as the many messages she's getting from fans around the world are proving already, many don't care if she's male or female. They're just pleased she's happy and at peace with her own body.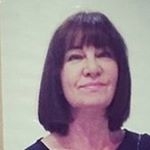 Latest posts by Michelle Topham
(see all)