I doubt there's any happier British man than tennis player Andy Murray at this point. Winner of a gold and silver medal at the London 2012 Olympics just a month ago, Andy Murray has won again.
This time, he's the first male British tennis player to win a Grand Slam title (the US Open) for 76 years, as he beat Novak Djokovic last night in a match that went into five sets.
The last British man to win a Grand Slam event before Andy Murray was the famous Fred Perry back in 1936. He also won the same event.
Fred Perry, of course, went on to win eight more Grand Slam titles. The US Open is Andy Murray's first Grand Slam win but, at the age of only 25, he's plenty of time to win a few more.
In an interview with the BBC after the US Open final, Andy Murray said he was incredibly happy to have won the title as  "It means the world to me. It is what I have been working towards for the last 10 years of my life."
All we know is he's made a lot of Brits very happy today too. The British have had an incredible sporting summer with both the London Olympics 2012 and the London Paralympics huge successes. Now, with Andy Murray's win at the US Open, we can honestly say this has been the best year for British sports ever.
Good on ya, Andy, and congratulations on winning. It was a beautifully played tennis match and a well deserved victory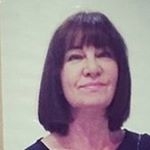 Latest posts by Michelle Topham
(see all)