After reading Andy Samberg's Palm Springs had received a 100% positive from critics on Rotten Tomatoes, the film shot to the top of my list of movies to watch in 2020 as soon as they get released.
A movie release that was originally planned to have the full-on theatrical experience. Until COVID-19 hit, of course, and now it will be on Hulu on July 10th instead, along with a few drive-thru theater screens around the U.S.
After the Palm Springs trailer (which you can watch below) was released today, that release day cannot come fast enough, and I am now going to have to get a Hulu subscription. Because this thing looks laugh-out-loud hilarious.
Palm Springs stars Andy Samberg as Nyles and Cristin Milioti as Sarah — two guests at a Palm Springs wedding who, soon after they meet, get stuck in a Groundhog Day-like infinite time loop.
Well, he's been in it for a while it seems.
But, unlike in Groundhog Day, where things were sometimes a little monotonous, in Palm Springs they are usually crazy and violent and both of them might die.
Many times.
In fact, there's nothing repetitive about an infinite time loop, it seems.
Palm Springs was written by Andy Siara and directed by first-time director Max Barbakow. It stars J.K. Simmons, Meredith Hagner, Camila Mendes, Tyler Hoechlin, and Peter Gallagher.
After its massively successful showing at Sundance Film Festival, the film was sold to Hulu and their partner Neon for a whopping $17,500,000.69 — yep, that is a 69 cents you see there
Yep, it was deemed that good at the popular film festival, Hulu was willing to pay out mega-bucks for it.
Check out the freaking hilarious Palm Springs trailer and there is no doubt why.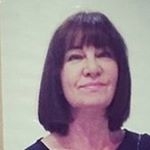 Latest posts by Michelle Topham
(see all)