Detective Inspector Kim Stone is getting a 10th novel, with the upcoming release of Angela Marsons' 'Dead Memories' on February 22nd.
'Angela Marsons' 'Dead Memories' follows on from 'Fatal Promise', the last book in the series, with publisher Bonnier Publishing Fiction having this to say about the book:
On the fourth floor of Chaucer House, two teenagers are found chained to a radiator. The boy is dead but the girl is alive. For Detective Kim Stone every detail of the scene mirrors her own terrifying experience with her brother Mikey, when they lived in the same tower block thirty years ago.

When the bodies of a middle-aged couple are discovered in a burnt-out car, Kim can't ignore the chilling similarity to the death of Erica and Keith – the only loving parents Kim had ever known. 

Faced with a killer who is recreating traumatic events from her past, Kim must face the brutal truth that someone wants to hurt her in the worst way possible. Desperate to stay on the case, she is forced to work with profiler Alison Lowe who has been called in to observe and monitor Kim's behaviour.

Kim has spent years catching dangerous criminals and protecting the innocent. But with a killer firmly fixed on destroying Kim, can she solve this complex case and save her own life or will she become the final victim?
Now 10 books in the D.I. Kim Stone series and counting
British crime fiction author Angela Marsons spent decades trying to get her work published, but received nothing but rejections from a myriad of publishing houses. In 2015, she decided she had had enough, and released her first novel in the Detective Inspector Kim Stone series with then new digital publisher Bookouture.
Marsons ended up being Bookouture's first success with the publication of 'Silent Scream'.
The success of that book, followed by the subsequent successes of 'Evil Games' and 'Lost Girls', brought Angela Marsons to the attention of Swedish publisher Bonnier Publishing for a print deal.
Now on book 10 with Bookouture, and with six more D.I. Kim Stone books still contracted for, we are likely to be getting new work from this talented British writer for a few years to come.
Meanwhile, Angela Marsons' 'Dead Memories' will release on February 22nd in paperback, audio and on Kindle.
Related Reading: Peter Robinson's 'Careless Love' released in February — 25th book in the Inspector Banks series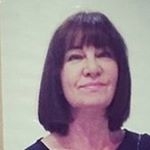 Latest posts by Michelle Topham
(see all)