Angelina Jolie and Elle Fanning looked gorgeous at the Maleficent premiere in Japan yesterday. The event took place at Yebisu Garden Place in Tokyo with both actresses garbed in the most stunning dresses.
Elle Fanning wore a romantic full-length white lace gown (white lace really is in fashion this season), decorated with a huge bow – perfect for this 16-year-old beauty. While Angelina Jolie chose a form-fitting black velvet knee-length dress that couldn't have been more elegant. Matched with chic black pumps – perfect.
Both actresses also looked like they were in their element being at the Maleficent Japan premiere. All beaming smiles and joking with each other as they posed for photographers.
When asked what they'd done since they arrived in Japan, Angelina said she'd taken her kids shopping and then eaten Shabu Shabu (my favorite Japanese dish). Elle had also gone shopping but for 'pink things' for some of her friends.
Maleficent, meanwhile, is going gangbusters at the box office. It's just been revealed the UK and Irish opening made the movie £1.5million ($2.5 million). Not bad for an opening weekend. It's also expected to continue to do well as reviews have been stellar and fans adore it.
Yebisu Garden Place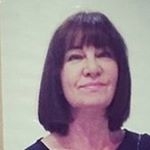 Latest posts by Michelle Topham
(see all)