Angelina Jolie recently gave a very interesting interview to Channel 4 News, where she talks about 'Unbroken', the latest movie she's just finished directing, why she loves directing so hasn't been acting much lately, about her charity work with UNHCR, and how she found it difficult to understand why people in Bosnia turned around and killed their neighbors during the country's civil war — people who used to be their closest friends.
Oddly, when it comes to talking about 'Unbroken', the interviewer really pushes the brutality in the film, to the point where Jolie has to adamantly defend the movie and her choices making it — which she does very well.
She also talks about directing her husband, Brad Pitt, in 'By the Beach'. "We've already shot it, and we survived it".
Watch Angelina Jolie talk about 'Unbroken, UNHCR, Bosnia and if she would like to live in England (you'd think she might. She was just named an honorary dame by the Queen recently).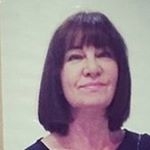 Latest posts by Michelle Topham
(see all)