When you think of the perfect wedding dress, what would it look like to you? Big, extravagant and expensive? Tailored, chic and affordable? Designed by a world-famous designer? Or a close family member or friend?
Angelina Jolie obviously wondered about all of these things as she planned her wedding to long-time partner Brad Pit recently, and decided upon a dress. But when she did eventually choose the one she would wear for her wedding, Angelina Jolie's wedding dress has to be the most perfect one ever.
That's because, while, yes, she did choose to have it made by Luigi Massi, the master tailor at Atelier Versace (come on, she can afford it so why not), she also chose to have things so special included in the design of the dress, it really was unique.
In fact, Angelina Jolie, her six children and Massi himself chose designs from the many drawings and paintings her children have done over the years, and then Massi embroidered them down the back of the dress and onto the veil. How touching is that? And what a lovely way for her to celebrate the love she has for her children.
As for Angelina and Brad's wedding itself? Small, intimate and elegant. Just 20 guests, Angelina and Brad themselves and their six children.
You couldn't ask for anything more perfect.
After the wedding, Angelina spoke to HELLO! Magazine and gave them exclusive photographs from the day. You'll find a huge spread of pictures in the latest issue of the magazine, which is due to hit newsstands tomorrow September 2nd, 2014.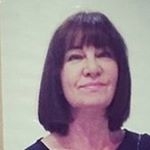 Latest posts by Michelle Topham
(see all)