If you're a beginning player of the new Animal Crossing game, Animal Crossing: New Leaf, you might be finding the game a bit slow going as you can sometimes end up going around in circles while you figure out what to do next. That's why this IGN video is worth watching as it will serve as an Animal Crossing: New Leaf guide for beginners, with five quick tips to get you started.
Tips like talk to Isabelle, the Mayor's assistant as often as you can, as she gives loads of hints and advice about the game, as well as gives suggestions as to what to do next. Next time you're stuck, head back to Isabelle's office and you should soon find yourself moving on quickly.
Dig up fossils to sell and crack rocks to get money or minerals, and you should have enough money quickly to pay off your first debt.
For more information and more tips, check out the Animal Crossing: New Leaf guide from IGN below.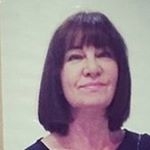 Latest posts by Michelle Topham
(see all)