Tribe Nine premieres on January 10th in Japan and internationally
One of the anime premiering in 2022 I am most looking forward to is Tribe Nine.
According to the latest news about the anime series, the Liden Films produced series about Extreme Baseball is now due to batter up on January 10th and, for me, it can't arrive soon enough.
No, I'm not a baseball fan. In fact, having sat through a couple of live games in a baseball stadium decades ago, I think the game is dreadfully boring.
But…from the promotional material released about Tribe Nine so far, it might be about baseball but the anime looks fast-paced, exciting and absolutely stunningly beautiful when it comes to its art style and character designs.
Plus, this is baseball like you've never seen it before.
Tribe Nine is based on the multi-media project by Too Kyo Games, Kazutaka Kodaka, and Shūhei Yamaguchi, and tells the story of a quite large cast of characters who live in a region that is being called Neo Tokyo.
Those characters are members of gangs who roam the city intent on destroying other gangs. Not in our present day way of guns and knives, however, but by annihilating them during games of Extreme Baseball.
The gang that beats all the others will be named the ultimate winners.
The series is directed by relatively new director Yū Aoki (Bean Bandit). Tribe Nine premieres on January 10th, 2022 on Funimation, and yep it looks incredibly cool.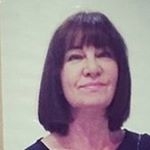 Latest posts by Michelle Topham
(see all)