Australian singer Anja Nissen will represent Denmark at the Eurovision Song Contest 2017 in May with her song 'Where I Am'. Nissen beat out nine other finalists over the weekend at the Dansk Melodi Grand Prix with a performance and a song that many are now saying is a shoe-in for the Eurovision Grand Final on 13th May, 2017.
Not surprising really as Nissen has it all. A dramatic performance of a gorgeous power ballad, a beautiful voice and a stage presence that pulls all eyes to her.
If Denmark wanted to make sure they didn't have a repeat of the last two years, when the country didn't make it to the final of the world's biggest song competition, they could not have chosen a better singer and song.
As for Anja Nissen, she may well be Australian, but both her parents are Danish and she does speak some Danish. She has also performed the Danish national anthem for Crown Princess Mary, and her sister Pia lives in Copenhagen.
And last year, she ended up second at the Dansk Melodi Grand Prix. So yes, plenty of connections to Denmark, just in case you're wondering.
Now watch Nissen singing 'Where I Am' in the video below, and tell me you don't see her performing it in the Eurovision Grand Final. Because I do.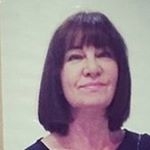 Latest posts by Michelle Topham
(see all)