Ann Sophie's zero points at Eurovision 2015 was highly undeserved
While Eurovision 2015 in Vienna was wonderful, for artists and viewers, it wasn't so great for Germany's Ann Sophie and her song 'Black Smoke'. At least when the voting came around. That's because Ann Sophie, along with Austria's representative The Makemakes, were the only two acts at Eurovision 2015 to get zero points in the final voting.
Now, anyone who watched Ann Sophie singing 'Black Smoke' knows for a fact she did not deserve zero points. Even if the song wasn't to everyone's personal taste (it wasn't to mine), it was still a good song and her performance was fabulous; far better even than some other acts who didn't manage to sing in tune yet were still awarded far more points than Ann Sophie.
Of course, we all know voting at Eurovision is subjective, and that some of the worst songs get the highest points, while some of the best are overlooked completely.
And, at every Eurovision, there are disappointed artists who deserved more recognition than they got.
Which is exactly what happened to Ann Sophie on Saturday night. Stuck at the bottom of the chart, along with Austria's The Makemakes — another act that also had a stellar song and also got zero points.
Sadly, this kind of thing is the failing of the voting system, which should have been overhauled long before now, and not the artists themselves.
After all, why on earth is Eurovision still running an outdated voting system that only rewards 10 countries, when far more countries now perform at ESC than did when this system first came into play?
Ann Sophie, however, has taken the high road, just like Austria's The Makemakes did on Sunday, and has been on social media joking about it.
She even recorded a quick video of herself and her backing singers singing "We are the zeroes of our time" to the tune of Mans Zemerlow's winning song 'Heroes', and then posted it to her Facebook page.
She then added a note saying, "I am not sad, this only makes me stronger. I will keep working, keep making music and doing what I love."
Gotta love a girl with a sense of humour, class and who doesn't let defeat get her down. Makes me think this girl is going to go far.
Now, watch Ann Sophie singing 'Black Smoke' at Eurovision 2015 on Saturday night. She rocked that stage, and zero shouldn't have been anywhere on it.
And don't miss listening to her new album 'Silver Into Gold', it also is superb.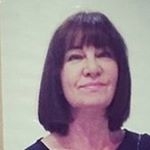 Latest posts by Michelle Topham
(see all)