Anna Faris, Tituss Burgess and James Corden eat bugs on the Late Late Show
Actress Anna Faris was on the Late Late Show with James Corden last night where she told Corden she knew her now husband, Chris Pratt, was the one when she went to his apartment and he had a bug collection. So did she. And so it really was a match made in…..Bug Land?
But, Faris wasn't allowed to just get away with talking about hers and her husband's bug collections. Oh no. Corden had specialty chef David George Gordon on the show as well, and he served up a selection of tasty bugs for the celebrities to try. Ants, cockroaches, grasshoppers and tarantulas, just to name a few. And Faris, Corden and other guest actor Tituss Burgess ate them.
Now, I've lived in Thailand for more than a decade and eaten bugs often, so I can tell you they really are tasty and extremely nutritious. So I wasn't too surprised when, with the audience's cries of disgust in their ears, the three started to eat them and seemed shocked at how good some of them were.
Watch Anna Faris, James Corden and Tituss Burgess eating bugs below. Then, if you ever have an opportunity, try them yourself. If prepared the right way, they are delicious.
Oh and my favorites? Grasshoppers go down very well with a nice cold beer. Better than peanuts.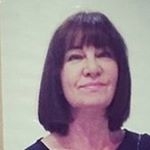 Latest posts by Michelle Topham
(see all)