Anna Kendrick is upset about her resting bitch face
The always hilarious Anna Kendrick was on The Late Late Show with James Corden last week, where Corden asked her about her 'resting bitch face'.
Apparently, Kendrick is worried that every time she appears in the background of a photograph she always has 'resting bitch face', so doesn't look happy or approachable at all.
So James Corden read a tweet Anna Kendrick had made about her resting bitch face, and then asked her and the two other guests, Brittany Snow and Hailee Steinfeld, to attempt theirs.
The best RBF, however, was Corden himself who after he'd tried said, "I just look like I'm thinking about having another lunch", which just cracked up all three women.
Watch James Corden getting Anna Kendrick to talk about her resting bitch face in the video below.
And isn't he doing such a great job with his new show? He's settled in so well, and he always makes me laugh.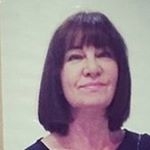 Latest posts by Michelle Topham
(see all)