You have got to love actress Anne Hathaway. Instead of getting upset when paparazzi decided they were going to take photographs of Anne walking along a beach in a bikini over the New Year holiday, with her baby bump in full view, she decided to share a photograph with her fans herself.
Anne Hathaway did not meet Mariah Carey, and she's happy about that
So the actress had her husband, actor Adam Shulman, take a gorgeous photograph of her posing with her hands lovingly cupped around her growing belly, which she then uploaded to her Instagram account with the caption:
"Happy 2016 to my beautiful Instafriends! So, posting a bikini pic is a little out of character for me, but just now while I was at the beach I noticed I was being photographed. I figure if this kind of photo is going to be out in the world it should at least be an image that makes me happy (and be one that was taken with my consent. And with a filter). Wishing you love, light and blessings for the year ahead"
The baby bump will eventually become the first baby for Hathaway and her husband. They have been married just over three years.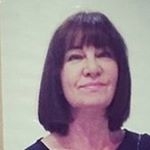 Latest posts by Michelle Topham
(see all)