'Anomalisa' trailer released and this film looks like a masterpiece
If there is one movie that's on the top of my list to see this year, it's 'Anomalisa'. It's the stop motion animation film from Academy Award winning screenwriter Charlie Kaufman, ('Adaptation', 'Eternal Sunshine of the Spotless Mind', and 'Being John Malkovich'). Because this movie is getting rave reviews, and critics are calling it 'a masterpiece' and 'perfect'.
In fact, 'Anomalisa' not only won the Grand Jury Prize at the Venice International Film Festival, all you have to do is watch the official trailer for 'Anomalisa' released today to know this film is going to be fabulous.
Then, not only consider the gorgeous stop motion animation and the what will obviously be a brilliantly written Charlie Kaufman script, but also look at the actors voicing the characters and the way the movie was funded.
Because, while there are a lot of characters in the movie itself, there are just three actors voicing them.
Brilliant British actor David Thewliss plays Michael Stone, the main character of the film, Jennifer Jason Leigh is the voice of Lisa, the woman who changes his life, and then there's Tom Noonan. He voices every other character.
And as for the funding? The initial round of financing was raised on Kickstarter. Yep, Kickstarter.
Finally, there is the storyline.
Michael Stone is an author who suffers from depression and who always has trouble connecting with people. Then one day, while on a trip, he meets a woman in a hotel who makes him look at the world an entirely different way.
'Anomalisa' is co-directed by Charlie Kaufman and Duke Johnson. While  not due for general release until early in 2016, it will see a limited release on December 30th in the US, just so that it can be considered for an Oscar.
Which, from the official trailer for 'Anomalisa' alone, I'm guessing it is absolutely going to be nominated for, and will likely win and in quite a few categories.
Now watch the trailer below. Aren't 'masterpiece' and 'perfect' the two words that pop in your head when you see that? Because I know they are for me.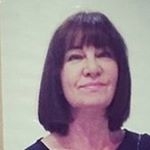 Latest posts by Michelle Topham
(see all)