There's a new player home mod that's just been released with a home that's much more elegant, mystical and unique than we usually see in Skyrim. Called Antennaria, the player home is a traditional one but one that's accessed through small doorway in the side of a cliff, then through a grotto-like cavern and an underground passageway — it's quite stunning, in fact.
Antennaria has a bedroom, a hall, and two towers that have a forging station and an alchemy room, as well as a waterfall that flows into a small lake complete with hot geysers — a perfect place for bathing, I might add. There are also the usual storage areas and weapons racks.
Interestingly too, if you do a little bit of searching, you'll find a large storage area hidden away at the back of Antennaria along with a ladder exit that leads into the mountains. Perfect if you're trying to evade an enemy and need to leave quickly and discreetly.
Where Antennaria looks really magnificent, however, is when you look at the home from the back. What seems to be nothing more than a couple of cave rooms from the front entrance actually opens out to reveal a humongous carved stone tower atop a cliff, complete with imposing statues and amazing views. Yep, I could live there.
Watch the Brodual video below for more information about the Antennaria Skyrim mod and then head to Skyrim Nexus to download it.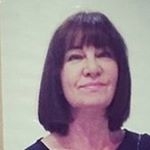 Latest posts by Michelle Topham
(see all)