In the 20 plus years I have been a gamer, BioWare has been one of my top 3 video game developers. To such an extent, I have bought every BioWare game the studio has ever developed.
Sadly, that streak is about to come to an end with BioWare's latest game Anthem. A game that was featured prominently at E3 2018 yesterday, and one which the developer announced will not be playable offline.
Mark Darrah, executive producer of the project, also confirmed this on Twitter when asked.
Weird too as, according to the Canadian developer, Anthem is not an MMO and you will be able to play the game solo. You will just need an Internet connection to do so.
But for those of us like me that have Internet connections that often cause games to lag ridiculously badly, playing online for any length of time just is not an option. (And yes, I've tried all of the 'fixes' to no avail).
So, sorry BioWare, but Anthem is the first game I will not be buying from you.
Then again, when you look at videos of basic gameplay like the IGN video released yesterday (see below), what started out as a BioWare game that sounded so innovative and interesting a year or so ago now looks kind of…bland.
Maybe all those fans that have been saying "BioWare is dead" since the disappointment that was Mass Effect Andromeda are right? What do you think?
As for Anthem, that game will be released on February 22nd, 2019, for Xbox One, PS4, and PC.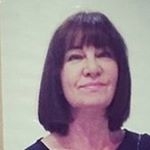 Latest posts by Michelle Topham
(see all)