Boys' Love fans will be thrilled for the release of a new BL manga just announced by Seven Seas Entertainment.
That BL manga is the adorably titled Anyhow, the Rabbit is Infatuated with the Puppy, which was written and illustrated by Nie, and tells the story of Usagi Akira, an introverted office worker who loves two things, the MMO he plays, and shoujo manga.
In the MMO, he uses a cute avatar of a bunny girl and often heads off on adventures with a wolf boy called Gakuto. But, when the two gamers decide to meet up in real life, they are both surprised to learn their gaming friend is not who they expected them to be.
Not that it seems to matter, as they quickly fall for each other and decide to date.
Usagi's idea of romance, however, is shaped by the shoujo manga he loves, and while Gakuto isn't quite as shy as Usagi, his experience isn't really much better.
Will these two young men, already head over heels for each other, be able to figure it out?
The Anyhow, the Rabbit is Infatuated with the Puppy manga (known as なんせうさぎは子犬に夢中 in Japanese) is being published by Seven Seas Entertainment in November in a single six-chapter volume in both print and in a digital version.
And yes, the just-released cover art makes this new Boys' Love manga look as cute as hell. Check it out up above.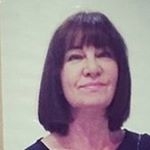 Latest posts by Michelle Topham
(see all)