It is looking very much like 2022 will be a good year for sports anime fans.
After all, two golf-themed anime have already been announced as in production — BIRDIE WING and Sorairo Utility — and a new football anime — Aoashi — just got a new trailer, a teaser visual and an announcement about its voice cast.
The Aoashi football anime (soccer in America, football everywhere else) is being produced by Production I.G. and directed by Akira Satou.
Masahiro Yokoya (Free!) is in charge of series composition, with character design by Manabu Nakatake (Shikizakura), Toshie Kawamura (Pretty Cure), Asuka Yamaguchi (animation director Bem Movie: Become Human) and Saki Hasegawa (animation director The Ancient Magus' Bride).
The anime is based on the manga series by Yugo Kobayashi, which has its 26th tankobon volume coming out in Japan next month.
So, yep, there is quite a lot of material to cover should the show become wildly popular.
As for the plot of Aoashi, Anime Planet has this to say about the manga the series is based on:
Ashito Aoi is a young, aspiring soccer player from a backwater town in Japan. His hopes of getting into a high school with a good soccer club are dashed when he causes an incident during a critical match for his team, which results in their loss and elimination from the tournament. Nevertheless, he catches the eye of someone important who happened to be visiting from Tokyo. How will things turn out for Ashito?
Aoashi's voice cast currently looks like this:
Kouki Osuzu plays Ashito Aoi
Tatsumaru Tachibana voices Eisaku Otomo
Seiichiro Yamashita will voice Soichiro Tachibana
Taku Yashiro plays Keiji Togashi
Shun Horie is Kanpei Kuroda
Wataru Kato is Jun Marchis Asari
Junya Enoki plays Yuma Motoki
Kentaro Kumagai is voicing Ryuichi Takeshima
Chikahiro Kobayashi plays Tatsuya Fukuda
Maki Kawase is Hana Ichijo
Well…I enjoy a good game of football, and the Aoashi story sounds interesting.
Especially as the manga series is known for its satisfying story, excellent character development, and for being a manga whose characters you actually care about.
Watch the just released Aoashi trailer, and keep up to date on the anime's progress on its official website. If all goes according to plan, and Aoashi should premiere in April, 2022.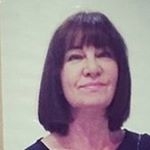 Latest posts by Michelle Topham
(see all)