Japanese voice actress and singer Aoi Yuki's 'Unbreakable' music video was released earlier today.
The song is the upcoming anime Infinite Dendrogram opening theme, and let's just say the music video is a smashing success.
That's because the 27-year-old singer spends the entire video smashing everything in a room with a golf club, a polo mallet, a crowbar and a baseball bat. Computer monitors and desktop computers, lamps, shelves, tables, a chess set, vases — even pillows and a sofa are destroyed.
There is no reason stated as to why everything must be destroyed. Especially as Aoi Yuki's 'Unbreakable' seems to hint at it being impossible to actually break what she is hoping to.
The song itself is a pounding, loud and very powerful rock song that gives a good indication of what the game world in Infinite Dendrogram is likely to consist of.
And of the high energy protagonist Reiji Mukudori will have to have if he is to survive in game and to eventually beat it.
Aoi Yuki's 'Unbreakable' is not the singer's only connection to the series, however, as she will also be starring in Infinite Dendrogram as the voice of Liliana Grandria, knight and Deputy Commander of the Royal Guard.
In past years, Aoi Yuki has also provided some of the voice acting in a slew of anime series including Fire Force, My Hero Academia, Puella Magi Madoka Magica and the hit movie Weathering with You.
She has also sung the opening or closing themes for series as diverse as Saga of Tanya the Evil, Isekai Quartet, and World God Only Knows.
Infinite Dendrogram, known as Infinitto Dendoroguramu in Japan, is being adapted by anime studio NAZ (My Sister, My Writer). Tomoki Kobayashi (Takunomi, Tears to Tiara) is directing the series, with character design by Masahiko Nakata (Tears to Tiara, Utawarerumono).
The series is based on Sakon Kaidō's light novel series of the same name and will premiere on January 9th, 2020.
Aoi Yuki's 'Unbreakable' CD single will be released in Japan on January 15th, 2020 on AT-X at 11pm.
Meanwhile, watch her powerful official 'Unbreakable' music video below, and try not to follow through on the urge to smash.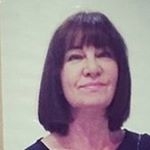 Latest posts by Michelle Topham
(see all)