Word on the street (okay, from the developer) says the long-awaited Apex Legends Season 3 will be kicking off on October 1st. It comes with Crypto — the new legend — as well as a new weapon (the Charge Rifle), a battle pass with more than 100 items and an updated Ranked season.
Game developer Respawn also released a new story trailer for Apex Legends Season 3 yesterday.
Called Stories from the Outlands – "Forever Family", not only does the trailer make the new season and Crypto look incredibly cool, but it also had me thinking with the gorgeous animation in the almost 3-minute trailer, hell, I would pay to see any full-length animated movie Respawn produced.
Because the animation in the story trailer is better than half of the stuff released by Pixar or Disney nowadays.
In the Apex Legends Season 3 story trailer, we see Crypto and his hacker friend Mila talking about a new protection algorithm he has discovered.
An algorithm that would allow anyone that gets their hands on it to rig matches during the Apex Legends tournament.
Mila wants to use it so they can both get ahead, but Crypto responds "Are you serious? These people could find us and kill us".
Mila leaves, but soon after is abducted and murdered. Minutes after Crypto finds out his friend has been kidnapped, his own apartment is attacked by two assassins wielding major weaponry and he goes on the run.
Soon the entire city thinks Crypto is a murderer, and he is forced to disguise himself if he wants to be able to move freely.
That disguise is Crypto. A legend who stays in the shadows but uses specialized surveillance drones to find out what's going on around him, while he also attempts to find and destroy the people that have ruined his life.
Check out the Apex Legends Season 3 story trailer below, and notice that animation. Isn't it freaking stellar?
Download Apex Legends for free at EA.
More video game-related news:  Project Sakura Wars opening movie shows off loads of references to past games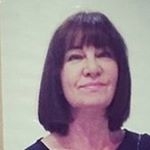 Latest posts by Michelle Topham
(see all)