For players currently obsessed with the hit FPS game Apex Legends, the next few days probably won't be happy ones.
That's because developer Respawn has announced the Apex Legends server errors and disconnections that have been plaguing a sizeable number of players over the last few days aren't going away just yet.
In fact, while Respawn believes all the Apex Legends server issues players are experiencing have been caused by a recent patch being introduced into the game, they are not likely to be able to fix it until another patch due to be released on September 22nd hits.
Respawn believes the issues began when the Evolution Collect Event Patch went out on September 14th.
Yes, it came with some needed bug fixes, some awesome event-limited cosmetics, and a whole slew of cool additions to Rampart, but something in that patch also broke something else.
The good news is the developer has been able to confirm there is definitely something strange going on as they have noticed three times more disconnections from the game on all platforms than is normal.
So at least players won't experience the frustration of insisting there is a problem, while the developer says "Nope".
The bad news is, for the next couple of days then, if you are one of the people affected by the Apex Legends server errors and disconnections, you'll have to struggle along or…maybe give the game a break, and play something else.
Meanwhile, kudos to Rampart for immediately admitting there was a problem and letting players know quickly when they planned to fix it.
Now, while you're waiting for the Apex Legends server issues to be fixed, why not watch YouTuber The Gaming Merchant's The Ultimate Apex Legends Rampart Guide! The Gaming Merchant's Guide To Mastering Rampart down below.
It features some damned helpful tips you can use when playing Rampart.
.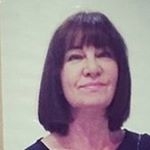 Latest posts by Michelle Topham
(see all)