The upcoming new Aquatope of White Sand anime (aka Shiroi Suna no Aquatop in Japan) not only looks like an interesting spin on the cute girls doing cute things anime genre, it also came with a new promotional video on the anime's official website today that peaked my interest in watching it even more.
After all, the Aquatope of White Sand promotional video not only features stunningly beautiful artwork in the style of Sakura Quest or Laid-Back Camp, but also two of the cutest girls in the upcoming anime season.
Aquatope of White Sand is being animated by P.A. Works, and is an original anime series.
Along with the new PV, P.A. Works also released the names of more cast members, and a sweet new visual.
The latest cast members announced are Azumi Waki (Uma Musume Pretty Derby) who will voice Tsukimi Teruya, and Lynn (Fire Force) who will play Karin Kudaka.
They join already-announced Miku Ito (BanG Dream!) who is voicing Kukuru Misakino and Rikako Aida (Love Live! Sunshine!!) who is playing Fuuka Miyazawa.
Toshiya Shinohara (Black Butler) is directing, with Yuuko Kakihara (IRODUKU: The World in Colors) in charge of scripts, and Yuki Akiyama (The Eccentric Family 2) designing the characters.
The Aquatope of White Sand anime premieres in Japan sometime in July, 2021.
As for the Aquatope of White Sand plot, it goes something like this:
High school student Kukuru Misakino works at a small Okinawa aquarium in Okinawa. An aquarium with a secret.
One day, while working there, Kukuru sees a girl called Fuuka who wanted to be an idol but whose dreams did not go the way she wanted them to. With tears rolling down her face, she asks Kukuru if she can work at the aquarium.
As the two girls try to solve the secret of the aquarium, they also have to stop the aquarium from being closed permanently and Kukuru's own dream destroyed.
The tag line for the series explains  — "The two girls met in the ruins of damaged dreams".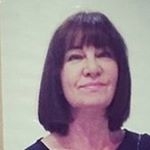 Latest posts by Michelle Topham
(see all)