The upcoming Sword Art Online the Movie -Progressive- Aria of a Starless Night just got a new trailer that showcases the lovely friendship between Asuna and her friend Misumi.
It explains Asuna only became interested in Sword Art Online after her real-life friend Misumi Tozawa told her to take a break from the game she was always losing at, and try something new instead.
That new game was Sword Art Online, an MMO RPG Asuna didn't understand but immediately got trapped in, just like every other player in it.
What wasn't explained in the main anime series is that it was Misumi who originally came to Asuna's aid, showing her how to fight, and then battling alongside her against all the mobs in the game that could cause her death.
In real life as well as online.
Main man Kirito eventually shows up at the end of the trailer, but by that point Asuna is a fighting force to be reckoned with.
Misumi, by the way, is played by one of my all-time favorites, Inori Minase (Girls' Last Tour and Is It Wrong to Try to Pick Up Girls in a Dungeon?).
Aria of a Starless Night is directed by Ayako Kohno (The Seven Deadly Sins: Prisoners of the Sky), with Kento Toya (The Seven Deadly Sins: Revival of the Commandments) as character designer.
The film is based on the hit light novel series Sword Art Online: Progressive by Reki Kawahara, which is published in English by Yen Press.
Sword Art Online the Movie -Progressive- Aria of a Starless Night opens in Japan on October 30th, with information supposedly coming soon about a western release date.
Now watch the Aria of a Starless Night trailer below, and you'll soon be like me. Dying to see the movie now this lovely relationship between Asuna and Misumi has been revealed.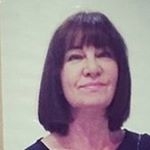 Latest posts by Michelle Topham
(see all)