Ariana Grande appeared on The Ellen DeGeneres Show yesterday (September 13th) where she talked to Ellen about her Video Music Awards' bicycle act last month. You know, that sexy segment Ariana performed with Nicki Minaj at the VMAs while on exercise bikes performing 'Side To Side'.
DeGeneres commented "It looked tiring", which immediately propelled Grande into explaining exactly why she decided to perform the song that way, and then trying to explain to Ellen what 'd*ck bicycle' means.
"It was definitely tiring, but I was like you know what? It was worth it. I need to be on a bike. I committed to it and stuck with it. I had the idea of the bike thing the first time I heard Nicki's verse."
But when it came to explaining the term 'd*ck bicycle', Ariana Grande fell down a bit there. Especially when Ellen asked laughingly, "Is that like a banana seat?"
"You know… kind of… I don't actually know. I was on the bike, I sang and it happened. You know."
To which Ellen replied, "This is totally different than the Hillary interview."
Because, yep, Hillary talked a lot and in her usual eloquent manner while poor Ariana Grande said nothing, and seemed very confused.
She is lovely though. Watch her below.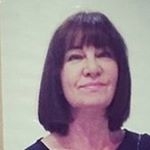 Latest posts by Michelle Topham
(see all)