The relatively new indie Chinese publisher Gamera Game was at Tokyo Game Show 2021 this weekend where, among other things during their hour-long presentation, they announced a new third-person RPG.
Called Arise of Awakener, the RPG is being developed by Taner Game and will feature three playable classes — Warrior, Archer and Mage.
Advertising
Characters that will set out to explore towns, collect resources, loot chests, complete quests and do all the other things an RPG player generally loves.
What sounds like makes Arise of Awakener a little bit different than much of the usual fare, however, is it will also feature dragons — that characters can ride on.
Well, I'm down with that.
Along with the Tokyo Game Show announcement, Gamera Game released the first Arise of Awakener trailer, which you can watch down below.
Be aware, it is just an early development trailer, and so has blocky characters and is muddy and out-of-focus in spots.
Advertising
But the Arise of Awakener battle scenes are fast-paced and look pretty darned amazing so far.
Arise of Awakener is set to release some time in 2023, so we do still have a while to wait. When it does, it will be available on PS4 and PS5, as well as on PC.
If nothing else, this one does look very promising.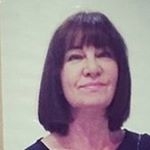 Latest posts by Michelle Topham
(see all)