Bohemia Interactive's upcoming game Arma 3 will soon be open for fans of the game series to test out. That's because the Arma 3 beta kicks off on June 25th.
Features in the Arma 3 beta include new vehicles and arsenals, co-op and multi-team modes, and a brand new "independent" faction that sounds interesting. There's also going to be an enhanced mission editor and customization of both weapons and uniforms. Cool, eh?
Don't forget too, Arma 3 was the game mentioned to Greek authorities when two Czech employees of Bohemia Interactive were arrested on the Greek island of Lemnos for 'spying' last year. The two men said they were taking photographs of military installations and land around them so they could be included in the Arma 3 game. Wonder if they ever were? Either way, it makes the game even more interesting I think.
Of course, if you're impatient and can't wait to play the Arma 3 beta, you might want to grab Arma Gold Edition, Arma 2: Combined Operations or Arma: Cold War Assault from GOG. Awesome games and cheap prices.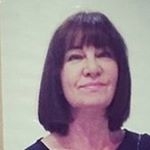 Latest posts by Michelle Topham
(see all)