Free-to-play MMO military game Armored Warfare will finally be hitting Xbox One in August, publisher My.com announced yesterday.
The game will also have three Xbox One versions available — Advanced Edition, Elite Edition, and Ultimate Edition — all of which will give you a ton of additional stuff including vehicles, premium time, in-game currency, loot crates, and in-game titles and decals.
Prices start at €29,99  for Advanced, €59.955 for Elite, with Ultimate a whopping €99.99. But they do come with enough gold and credits to really give you an edge.
Along with the extras for the premium versions, Armored Warfare also has all the usual micro-transactions, so you can spend as much of your hard-earned cash as you see fit.
And it's actually really a shame so many gamers are moving more towards games like Fortnite instead of MMO's like Armored Warfare, so this game has not gotten more attention than it has. After all, it really is a very good game and one that gamers that play it seem to be quite obsessed by.
Still, it often seems there are more players that like combat vehicle games on Xbox than there are on PS3 and PC, so hopefully it will do well.
You can find more about Armored Warfare on Xbox on the game's website. The game itself releases on Sunday, August 2nd.
Until then, watch the Armored Warfare Xbox announcement trailer below to see what you can expect.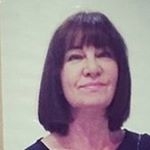 Latest posts by Michelle Topham
(see all)