Looking for customizable armour for your Skyrim character? Look no further than the Armour of Intrigue, a new Skyrim mod from modders L0rd0fWar and Patobek that may just be the most customizable armour in the game.
The Armour of Intrigue is a male-only light armour mod that is not only incredibly customizable it also suits every type of gameplay, no matter what type of character you're currently playing.
To get the Armour of Intrigue, you'll have to craft it. That means collecting the materials for it before you head off to a forge — leather and leather strips, and add-on items. It comes with the basic set, plus shoulders, a cape and two styles of head gear, as well as different add-ons depending on which character you're going to use it with. The add-ons too give your character some bonus skills. Pretty cool, I'd say.
You can find out more about the Armour of Intrigue from the Brodual video below, who, as always, have done an excellent job showing you the details of the mod pack as well as how the armour will actually look once your character is suited up and ready to fight.
You can download the Armour of Intrigue at SkyrimNexus.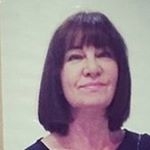 Latest posts by Michelle Topham
(see all)