If you are looking for a short but extremely unusual PlayStation game, you might want to check out the Peruvian game Arrog.
It is a beautifully designed puzzle adventure game developed by LEAP Game Studios and Hermanos Magia that will be releasing on both PlayStation 5 and PlayStation 4 on February 5th, 2021.
Advertising
The game is only 30 minutes long but, for just $2.99 / €2.99, it is not going to break the bank.
Why buy Arrog?
What Arrog might do, however, is open up a slightly different type of gaming world for you.
One that is relaxing, poetic and with a gorgeous hand-crafted art style and beautiful soundtrack, all of which revolve around Latin American culture.
Advertising
Arrog takes place in the subconscious of a man who is close to death. It is up to you to solve the puzzles that move him along a path in his dreams. A path that will ultimately end with him accepting his own mortality and coming demise.
When he does, he can die peacefully.
The gameplay itself is not difficult and, for the most part is quite intuitive. While you play, you will move around in a captivating and quite charming black and white world, that will occasionally be enlivened with a burst of vibrant color.
Watch the Arrog trailer to see how lovely this hand-drawn art is, and just how beautiful the soundtrack and ambience of the game.
And, if you are not the proud owner of a PlayStation, Arrog is also available for PC on Steam, for Android via Google Play and on iOS at the Apple Store. It is published by IndieNova.
Remember, Arrog may be short, but who ever said games had to be long to be good?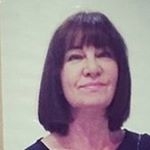 Latest posts by Michelle Topham
(see all)