An anime series I have been keeping my eyes open for news about is Ascendance of a Bookworm. A series based on a light novel, and on a manga version of the story I read last year. A manga series I loved.
News today then that the Ascendance of a Bookworm anime series currently being animated by Ajia-do Animation Works will be streaming in Fall, 2019, and that it has been licensed by Crunchyroll, put me in a fabulous mood.
Because, being a huge bookworm myself, this is one anime I am dying to see.
Ascendance of a Bookworm tells the story of Motosu Urano, a college student who also happens to be a bookworm.
As the story opens, her dream has just come true as she finds out she is going to be able to work as a librarian. But then tragedy strikes as she dies in a freak accident — crushed by the books she loves.
But, before you get depressed thinking this is going to be an incredibly sad anime series, it isn't at all. In fact, it's quite magical.
Because she is reincarnated in a parallel world in a town called Ehrenfest as a girl called Myne; the daughter of a soldier.
The problem for Myne becomes apparent almost immediately, however, as she soon discovers while she still has her love of books, books are not readily available in this new world.
Especially as the people populating it have a low literacy rate, so the only books that are available belong to the rich.
But Myne, just like Motosu Urano before her, does not give up easily. Even when she finds out the town she now lives in does not have bookshops.
Not having access to the books she loves, Myne decides she needs to solve that problem quickly. So she does so by writing and creating her own  books.
The Ascendance of a Bookworm anime is based on a story by Miya Kazuki and will begin streaming in Fall, 2019. It will be available on the streaming platform worldwide, except for Asia.
Related reading: SHIROBAKO film key visual and trailer released and they're gorgeous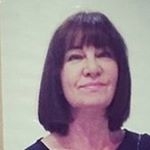 Latest posts by Michelle Topham
(see all)