Every curvy girl knows, finding the right jeans can be a nightmare. That is why this very short video from plus-size model Ashley Graham is so great as, in less than two minutes, Graham shows you how to choose jeans easily if you're a curvy girl.
Ashley's tips include:
Look for minimal stretch jeans — they hold you in and make you look thinner and more toned.
Black is in — and, of course, dark colors have a tendency to make you look thinner, if that's what you want, and more elegant too.
If a lot of your weight is in your tummy or your hips, wear a boot cut jean. According to Ashley, they "balance your body out and make you look super sophisticated".
Ashley knows what she's talking about when it comes to wearing the best clothes for your body, or she wouldn't be a top plus-size model if she didn't. She's so in demand, in fact, and thought of as so sexy and beautiful, she just made it onto the cover of Sports Illustrated magazine's swimsuit issue — the first plus-sized model ever to do so. Go, Ashley!
The Ashley Graham video on how to choose jeans is from British Vogue, who is putting out some of the coolest and most interesting fashion oriented videos lately. Check it out below.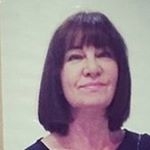 Latest posts by Michelle Topham
(see all)