Looks like Assassin's Creed 4: Black Flag developer Ubisoft is insisting on shoving the 'open world' concept of the game with massive amounts of side missions down gamer's throats, whether they want it or not. Just like they did in Assassin's Creed 3.
Now they've got a new Assassin's Creed 4: Black Flag gameplay video up that attempts to explain more about the concept in the upcoming game, and persuade gamers the side missions really are 'necessary'. Unfortunately, if the video is anything to go by they look just like they were in Assassin's Creed 3 so, no, they're not. They're just a huge waste of time.
On the map that's shown in the gameplay video, a map of Misteriosa Island, there are over 50 locations to head to and search — with, according to the game's director, "a lot of things to find and do" (could he be any more bland?). All locations are accessed by ship — The Jackdaw — the first time, with fast-travel points set up for return journeys later.
"A lot of things to find and do", however, seems to be nothing more than temples full of "treasure", looting bodies to find treasure maps, picking up blueprints that you can use to upgrade your ship, and then heading off to another location to grab more booty. On your way, you might just get involved in a battle with a British frigate so you can steal some cargo too. Yawn!
Now don't get me wrong, I actually enjoyed playing Assassin's Creed 3, when I finally got around to playing it. But, I would have enjoyed it so much more if it hadn't been crammed with boatloads of side missions I simply didn't care about. Now, with this Black Flag naval exploration gameplay video, I'm just worried Assassin's Creed 4 will be just more of the same — in this case, unnecessary 'missions' used to create a novel way of upgrading your ship.
Watch the video below and see what you think. Meanwhile, I'll keep crossing my fingers I'm wrong.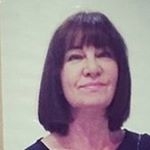 Latest posts by Michelle Topham
(see all)