Assassin's Creed: Brahma comic book is absolutely beautiful
Now, I'm not really a fan of the Assassin's Creed video game series. Not since Ubisoft decided tampering with it so much they destroyed it was a good idea. But, I have to say after looking at some of the promotional material for the upcoming Assassin's Creed: Brahman comic book, it looks absolutely beautiful.
Assassin's Creed: Brahman is a brand new comic book that's set in the Assassin's Creed world but with much of it taking place in 18th century India. The comic book is going to be released by Ubi Workshop and will follow the adventures of a Brotherhood assassin whose name is Arbaaz Mir.
Will Assassin's Creed: Brahman be completely authentic?
Now, don't expect Assassin's Creed: Brahman to be completely authentic when it comes to the way India really looked in the 18th century as one of the comic book's creators, Brenden Fletcher, has never visited India and the other one, Karl Kerisch, hasn't been to the area of India where the book takes place. Plus, being artists, they will have taken some 'artistic license'.
But…..the duo and their team have done a lot of research about Indian culture and what India was like during that period, so it should be pretty close.
Pre-order Assassin's Creed: Brahman now
Assassin's Creed: Brahman is due for release sometime in the fall, but you can actually pre-order it now. If you have a cool 20 bucks, that is.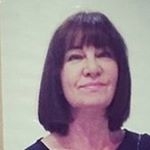 Latest posts by Michelle Topham
(see all)