Xbox Game Pass players will be pleased to hear Ubisoft titles Assassin's Creed Origins and For Honor are on their way to Xbox Game Pass in the next few weeks.
For Honor: Marching Fire Edition will hit the Game Pass library on June 1st, 2022.
Assassin's Creed Origins is then scheduled to arrive on Xbox Game Pass on 7th June.
Both titles will be available on PC, console and the cloud.
The inclusion of Assassin's Creed Origins and For Honor on Game Pass are part of Ubisoft's extended new deal with Xbox, which was announced back in April.
A deal that is only going to include more Ubisoft games, and faster access to them after initial release.
In other words, it appears Ubisoft has finally realized it makes good financial sense to give the 25 million users of Xbox Game Pass access to their games.
Something gamers have been commenting on for a while now.
Nice to know Ubisoft finally listened, eh?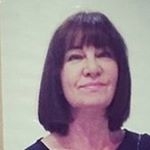 Latest posts by Michelle Topham
(see all)