Assassin's Creed: The Ezio Collection on Nintendo Switch – Best ever trilogy on a new platform

Nintendo Switch players getting Assassin's Creed: The Ezio Collection next month
Well, it seems the rumors about Assassin's Creed: The Ezio Collection on the Nintendo Switch were true, as an official announcement by Ubisoft on that subject has just been made.
Yep, almost six years after its release on PlayStation 4 and Xbox One, Assassin's Creed: The Ezio Collection is finally coming to the Switch.
Assassin's Creed: The Ezio Collection will release on the Nintendo Switch on February 17th and features the single player campaigns of Assassin's Creed 2, Assassin's Creed Brotherhood and Assassin's Creed Revelations.
The single player DLC for all three games will also be included.
And, of course, this trilogy wouldn't be a special release if players didn't get some juicy extras as well.
In this case, it will be two films — Assassin's Creed Lineage and Assassin's Creed Embers, which will give you in depth information you may not know about Ezio.
Along with the Assassin's Creed: The Ezio Collection on Switch announcement, Ubisoft also released an announcement video about the trilogy.
A trilogy that, let's face it, is one of the best ever released in the gaming world.
In the video notes for the collection, they explain what you can expect in the three included games like this:
Assassin's Creed II. In this opus, players will embody Ezio, a new Assassin carrying on the deadly lineage of his forebears through Renaissance Italy, including Florence and Venice. Thrive in an environment rich with power, revenge and conspiracy, as they hone their art, wielding weapons and instruments designed by the legendary Leonardo da Vinci himself.

Assassin's Creed Brotherhood. Playing as Ezio is an enduring struggle against the powerful Templar Order, all fans will journey into Italy's most renowned city, Rome, center of power, greed, and corruption. This will require not only strength, but leadership, as they will command an entire Brotherhood who will rally to their side.

Assassin's Creed Revelations. In this game, Ezio must leave his life behind in search of answers. Player will walk in the footsteps of their legendary mentor, Altaïr, on a journey of discovery and revelation. This perilous path takes them to Constantinople, the heart of the Ottoman Empire, where a growing army of Templars threaten to destabilize the region. 
Watch the new Assassin's Creed: The Ezio Collection on Nintendo Switch announcement video below, and mark your calendars for February 17th.
Yep, those are some beautiful, beautiful games, eh?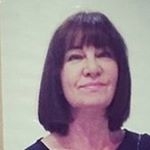 Latest posts by Michelle Topham
(see all)