The Assassins Pride Complete Collection SteelBook is now available for pre-order at Sentai Filmworks.
The anime series, animated by EMT Squared, aired from October to December, 2019 with a total of 12 episodes. It stars voice actors Tomori Kusunoki, Yūki Ono, Ayane Sakura, Azumi Waki and Maaya Uchida.
Assassins Pride was directed by Kazuya Aiura (Episode Director of Encouragement of Climb Season 3), with series composition by Deko Akao (Suppose a Kid From the Last Dungeon Boonies Moved to a Starter Town), and Maho Yoshikawa (Yona of the Dawn) designing the characters.
The anime is based on the light novel series written by Kei Amagi and illustrated by Nino Ninomoto.
The Assassins Pride Complete Collection SteelBook features what you might expect (although fans will be thrilled to also see the English dub):
Episodes 1-12 of Season 1 on two discs (runtime 300 minutes)
Japanese with English subtitles
English dub
Clean opening animation
Clean closing animations
11 episode previews
Actor's promo
If you missed the series, but love a good fantasy anime series, and always enjoy adding a new one to your SteelBook collection, here's what you need to know about the plot:
Against the savage monsters that lurk outside the glass walls of Flandore, the last remnants of humanity have only one defense: the mana magic wielded only by members of the Noble class.

When Melida, heiress to House of Angel, fails to manifest her magic upon reaching majority, the half-vampire Kufa is sent with orders from her own Grandfather to resolve the issue… and if Melida cannot manifest mana, Kufa is to execute her for the crime of impure blood. But when Melida fails the test, Kufa can't bring himself to kill the spirited young woman whose only fault was to have an adulterous mother.

And so, instead, he commits the crime of giving Melida some of his own mana. Now, bound by magic and a deadly secret, the two must work together in order to stay alive.
The Assassins Pride Complete Collection SteelBook is available on Sentai for pre-order now for $69.99.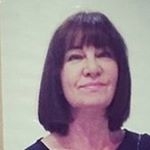 Latest posts by Michelle Topham
(see all)