Now that the Assault Lily Bouquet anime series is back in production after its postponement due to COVID-19, Bushiroad has begun to announce the names of additional voice actors that have been cast for the upcoming fantasy action show.
Today's announcement on the official Assault Lily Bouquet Twitter account was of one of the more prominent voice actors — Minami Tsuda who has been cast as Soraha Amano.
Tsuda is currently most well-known for playing Yui Funami, one of the main characters in the popular slice of life anime series YuruYuri.
She has also played parts in Comic Girls (Mayu), Amagi Brilliant Park (Salama), Black Clover (Sally), Citrus (Mei) and Wake Up, Girls! (Megumi).
Assault Lily Bouquet's website describes the plot for the anime series like this:
On Earth in the near future, humanity faced imminent destruction from mysterious giant creatures known as "Huge." The entire world unites against the Huge, and successfully develops weaponry known as "CHARM" (Counter Huge Arms) by combining science and magic. CHARM exhibits high rates of synchronization with teenaged girls, and the girls who use CHARM are viewed as heroes called "Lilies."

Throughout the world, "Garden" military academies are established to train Lilies to face the Huge and to serve as bases to protect and guide people. This is a story about fighting girls who aim to become Lilies at one such Garden.
Shouji Saeki (Medaka Box) is directing the series, which also stars Hikaru Akao (Smile Down the Runway), Yuko Natsuyoshi (The Misfit of Demon King Academy), Mikako Izawa (Wakaba Girl) and Risa Tsumugi (BanG Dream!). Character design is by Mieko Hosoi (Shōwa Genroku Rakugo Shinjū).
Until the series releases, you can meet some of the other Assault Lily Bouquet girls here, and watch one of the latest trailers for the show below.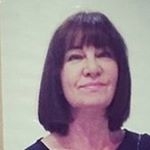 Latest posts by Michelle Topham
(see all)