The upcoming new Assault Lily anime series Assault Lily BOUQUET has just gotten a new teaser trailer. In it, you get to meet some of the Lily girls, otherwise known as Riri, Yuyu, Kaede, Fumi,Tazusa, Thi Mai, Shenlin, Yujia and Miriam.
The Lily are teenage girls who, as the earth is being threatened by frightening creatures called the Huge, are recruited for weapons and fighting training in a special school called a Garden.
More importantly, though, the Lily are also recruited in order to develop a special power called CHARM, aka Counter Huge Arms, as this is the only real power that is able to defeat the Huge.
Teenage girls are specifically chosen for this training as it has been discovered CHARM, a mix of science and magic, is more effective under their control.
Assault Lily BOUQUET follows a group of these girls, Riri Hitotsuyanagi and her friends, who are starting their training at a Garden called Yurigaoka Girl's College.
The Assault Lily characters are being voiced by Hikaru Akao as Riri, Rimi Nishimoto is playing Fumi, Mikako Izawa as Kaede, Risa Tsumugi plays Tazusa, Haruki Iwata is Thi Mai, Karin Takahashi as Miliam, Hikaru Toono plays Yujia, Sana Hoshimori is Shenlin and Yuuko Natsuyoshi voices Yuyu.
Assault Lily BOUQUET is based on the popular action dolls developed by Japanese doll company Azone International and creative group acus, and on two light novels.
The upcoming Assault Lily BOUQUET anime series is being directed by Shouji Saeki (This Ugly Yet Beautiful World), with Mieko Hosoi (Fate/Grand Order The Movie Divine Realm of the Round Table: Camelot) as the character designer. Akito Matsuda (Hibike! Euphonium) is composing the music.
The series is being produced by animation studio Shaft (March Comes In Like a Lion, Puella Magi Madoka Magica).
Assault Lily BOUQUET will begin airing on Japanese TV in July, 2020. Watch the trailer and meet the Lilies below.
And read more anime news on Leo Sigh here.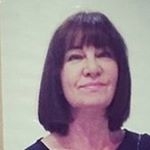 Latest posts by Michelle Topham
(see all)