I absolutely love anime theme songs that perfectly musically illustrate the energy of a show.
Take the recently released opening theme song for Assault Lily BOUQUET — 'Sacred World' by RAISE A SUILEN.
That superb opening theme song is fast, high-energy and wild and gives you the same emotions that watching Lilies battling with massive weapons in an attempt to save the world will create (when we all eventually get to watch it, that is!).
The opening animation for the anime series, along with the Assault Lily BOUQUET opening theme song 'Sacred World', has just been released on the Assault Lily Project's official YouTube channel and, yes, it proves even more that fabulous song goes perfectly with those awesomely fast-paced Lilies action scenes.
Assault Lily BOUQUET has been produced by Shaft (March Comes in Like a Lion, Monogatari), and directed by director and screenplay writer Shōji Saeki (Cardcaptor Sakura).
Hikaru Akao is performing the ending theme song 'Edel Lilie'. (Article continued below…)
Assault Lily BOUQUET trailer: meet Riri, Yuyu, Kaede, Fumi,Tazusa, Thi Mai, Shenlin, Yujia and Miliam
Assault Lily BOUQUET premiered in Japan on TBS and BS-TBS on Friday, 2nd October. You can watch it on Funimation if you are in North America or the UK.
If you can't, you can at least get an idea of how cool this anime series is likely to be with a watch of the opening animation and a listen of 'Sacred World' by RAISE A SUILEN below.
Then hope the powers-that-be in Japan finally gets their international act together so it can be licensed for more places as well.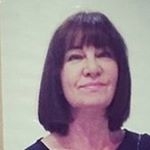 Latest posts by Michelle Topham
(see all)