Basic information about a new anime short series called Assault Lily Fruits has been released this week via the official Assault Lily Twitter account.
The series will be part of the Assault Lily mixed media franchise, and will begin airing in July, 2021.
SHAFT, the animation studio responsible for the popular Assault Lily Bouquet series, is producing Assault Lily Fruits.
And, at the moment, we do not know much more than that about the upcoming anime series, except for a request to stay tuned for more information releasing soon.
Although, with many fans of the Assault Lily franchise being quite obsessive about their girls, as long as they are getting to see more of them, they probably don't care.
Assault Lily Bouquet's successor
Assault Lily Fruits will be the follow up to Assault Lily Bouquet (aka Asaruto Rirī Būke), the 12-episode magic, fantasy, action series that begin airing in October 2020 and completed its run in December of the same year.
That and the upcoming series are based on the Azone International/Acus series of action dolls, with not only toy figurines and anime series, but also books and plays created within the franchise so far.
With the success of Assault Lily Bouquet, and the announcement of the Assault Lily Fruits shorts series, it looks very much like we may be getting to see a lot more of our precious Lilies in coming years.
I, for one, am certainly not complaining.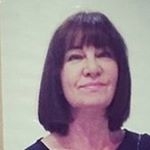 Latest posts by Michelle Topham
(see all)