It seems Atari is the company that has screwed Beamdog Games when it comes to allowing them or, in this case not allowing them, to continue to distribute Baldur's Gate Enhanced Edition. Sad really as, after all, Beamdog's subsidiary Overhaul Games was the developer responsible for Baldur's Gate Enhanced Edition in the first place — a game that was selling quite well until Atari pulled the plug for Beamdog. Not surprisingly, however, Atari is still selling the game through their own distribution channels. Slimy? Probably.
Unfortunately for Beamdog, as CEO Trent Oster explained to GameInformer:
"At the request of Atari legal we removed the game from sale on Beamdog and the App stores. Atari is still selling the game through their channels. We're trying to remedy the situation and I'm hopeful we can come to an arrangement."
Yep, good luck on that Mr. Oster.
Advertising
In fact, this just looks like one more reason why no developer should touch anything that is already licensed by a big publisher as, let's face it, it's the developer every time that gets screwed, and the publisher that continues to make money out of something they had absolutely no involvement in creating.
Oh well. I'm off to find out exactly which games Atari publishes, so I can make sure I don't buy any of them inadvertently. How about you?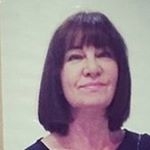 Latest posts by Michelle Topham
(see all)